&nbsp Welcome to NWMicroBrews, a site dedicated to a collection of over 5000 microbrew bottles and cans from over 1000 brewers, Northwest or otherwise. &nbsp So sit back and see if your favorites are here, but first a 'Thank You' to my contributors:
KEN BATES, MARTIN BAUER, JANNE BEKKESETH, HILDE BJORKHEIM, MIKE BLAIN, SHAUGHN O'KEEFE and TREVOR THOMAS of BOTTLEWORKS, ANDREW, METTE, and NIKOLAS CLARKE, CARTER DANNE, TIM EBLING, SHANNON FENTON, JIM HOWARD, SUSAN HOWARD, MICHAEL JAMES, DIANNA, KIRSTEN, and LOREN JENSEN, RJ JOHANSEN, ROBERT MARCEL, DANE and de-ANNA MARTIN, STEVE McVICKER, PETER MELLINGER, BRADLEY PEET, NAT PELLMAN of BROUWER'S CAFE, TERRY PENNELL, DAVID PETRUZZI, LINCOLN SKRYPECK, JEFF SMITH, JEFF SQUIRE, KEVIN VAUGHAN, and MATT YOUNTS.
Would you like your beer labels on here? &nbsp Send me an e-mail. &nbsp Now, let's get to the pics... Cheers!
IMAGES AND LOGOS ARE THE PROPERTY OF NWMICROBREWS AND ARE NOT TO BE USED WITHOUT PERMISSION!
---


AUGUST 26, 2023

GREAT NOTION: &nbsp Here are some Spooky new labels from Great Notion that I suspect we will see in October, if not next month. &nbsp I certainly do enjoy the themes they use this time of year!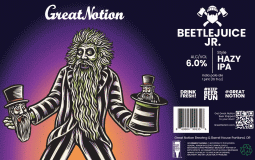 &nbsp&nbsp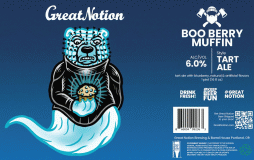 &nbsp&nbsp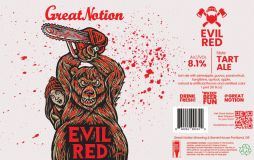 &nbsp&nbsp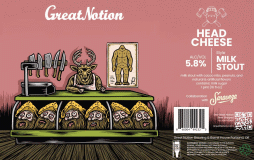 &nbsp&nbsp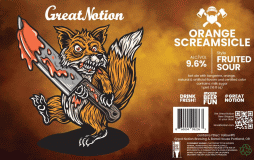 &nbsp&nbsp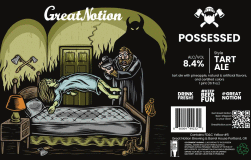 AUGUST 5, 2023

REUBEN'S BREWS: &nbsp Given that today is Reuben's Brews 11th Anniversary party, I thought I would upload all but two of their Anniversary releases. &nbsp While not shown, I do have their 10th Anniversary bottle. &nbsp However, I somehow missed their 9th Anniversary. &nbsp What's even weirder is that two of their 10th Anniversary releases (Up the Bridges & Supreme Triumvirate) are not even listed on their respective Anniversary page! - https://reubensbrews.com/10th-anniversary. &nbsp Oh, I almost forgot... a new Reuben's Stout is in the works, shown below: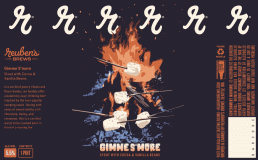 AUGUST 4, 2023

HOPWORKS: &nbsp What do you get when you cross a Winter Ale with a Fresh Hop Ale, you get Hopworks Fresh Hop Abominable! &nbsp Although the Fresh Hop Abominable has been coming out as a Autumn seasonal for a few years now (I also posted them in the July 8 update), I have labels of other Hopworks beers going back to 2009. &nbsp Today I will do a site update with some of those 10+ year old labels. &nbsp Here is the updated label for the Fresh Hop Abominable, that I am sure we will see next month: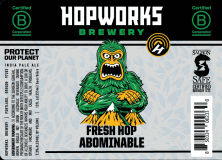 JULY 28, 2023

GREAT NOTION: &nbsp Aside from Pumpkin and Fresh Hop beers coming out in the next few months, Oktoberfest is right around the corner. &nbsp Starting on Saturday September 16th, Oktoberfest runs through Tuesday October 3rd. &nbsp Here we see an updated label from Great Notion for their Oktoberfest offering. &nbsp I figure I should probably do a site update with Great Notion considering I am sitting on over 350 labels: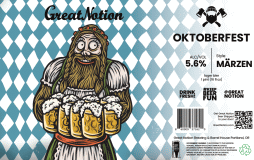 REUBEN'S BREWS: &nbsp Now it's Rueben's Brews turn for their 11th Anniversary. &nbsp As part of their Anniversary, Reuben's will be releasing a Barrel Aged Blend of their favorite versions of Three Ryes Men Barleywine, along with their "fluffiest" IPA they have ever made. &nbsp Both brews should be available at their Block Party on Saturday August 5th. &nbsp Click HERE for more details: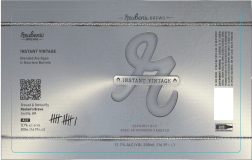 &nbsp&nbsp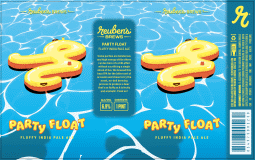 JULY 27, 2023

BLOCK 15: &nbsp Some of the first Fresh Hop labels for 2023 are from Block 15. &nbsp We're probably less than 2 months away from seeing these on store shelves. &nbsp I can hardly wait!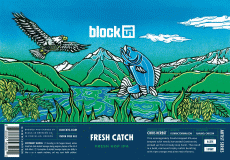 &nbsp&nbsp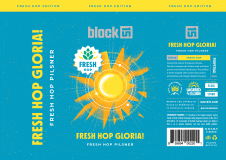 &nbsp&nbsp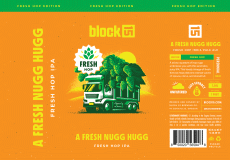 JULY 17, 2023

ALASKAN: &nbsp Alaskan has a few new offerings and a return of the Baltic Porter which we first saw in 2008. &nbsp Imperial Hazy IPA and Rocky Coast Double IPA I believe are new. &nbsp Hopefully they all make it down to the lower 48: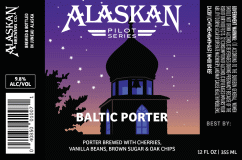 &nbsp&nbsp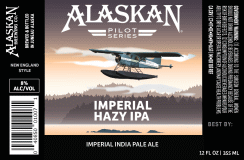 &nbsp&nbsp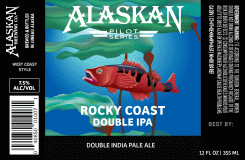 FREMONT: &nbsp It's that time of year for another Fremont Brewing Anniversary. &nbsp Their past Anniversary realease was in early August, so I suspect you will see this Barrel-Aged Golden Barleywine next month: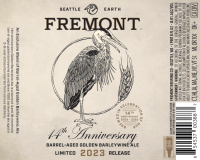 JULY 16, 2023

REUBEN'S BREWS: &nbsp A new Lager from REUBEN'S BREWS that is currently draught only but looks to be coming to a canning line soon. &nbsp Hugs & Handshakes is detailed as "crisp and light-bodied with just enough flavor and plenty of sessionability for those special occasions when a gathering of friends turns into an all night hang":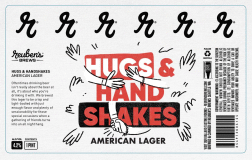 JULY 12, 2023

FREMONT: &nbsp Could there be a new Pale Ale from FREMONT soon to see distribution? &nbsp I see that their Blue Pale Ale is currently on draught at the Urban Beer Garden but there is no other information that I can find regarding its release. &nbsp In any case, I'll highlight some of their other Pale Ales for todays update: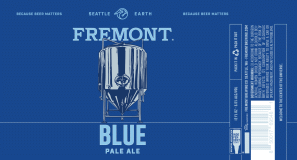 JULY 8, 2023

HOPWORKS: &nbsp As Summer begins and the heat starts to build, I often begin thinking about the cooler weather of Autumn and Winter and the beers that those seasons bring. &nbsp HOPWORKS looks to be updating one of their Autumn seasonals, Great Gourds of Fire Pumpkin Ale. &nbsp I have some fond memories of sharing Pumpkin Ales with friends over the years, so absolutely looking forward to the release of this one. &nbsp Only bad part is having to go through hot Summer days before seeing this one on shelves: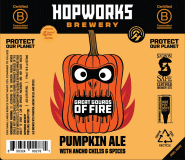 ---
- NWMICROBREWS.COM is powered by NOTEPAD and APACHE

web server -
Copyright 2002-2023 Andre Bjorkheim